Android Phone - Meta Trader 4 Guide
Installation First you must locate 'Google Play' on your device. On doing so, you need to search for 'Metatrader 4', and proceed to install. The correct app is shown below; the author is 'MetaQuotes Software Corporation'.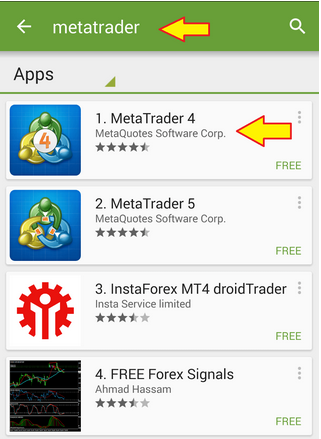 Tap Install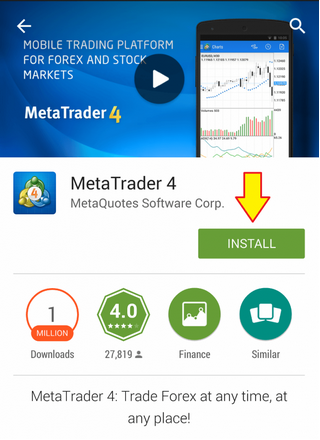 After your Metatrader 4 for Android is installed onto your device you can open a new account or login with your existing account
Type "TradeTech" into the server search bar and, after the servers are found, select live or demo server (Main - for live account, demo - for demo accounts).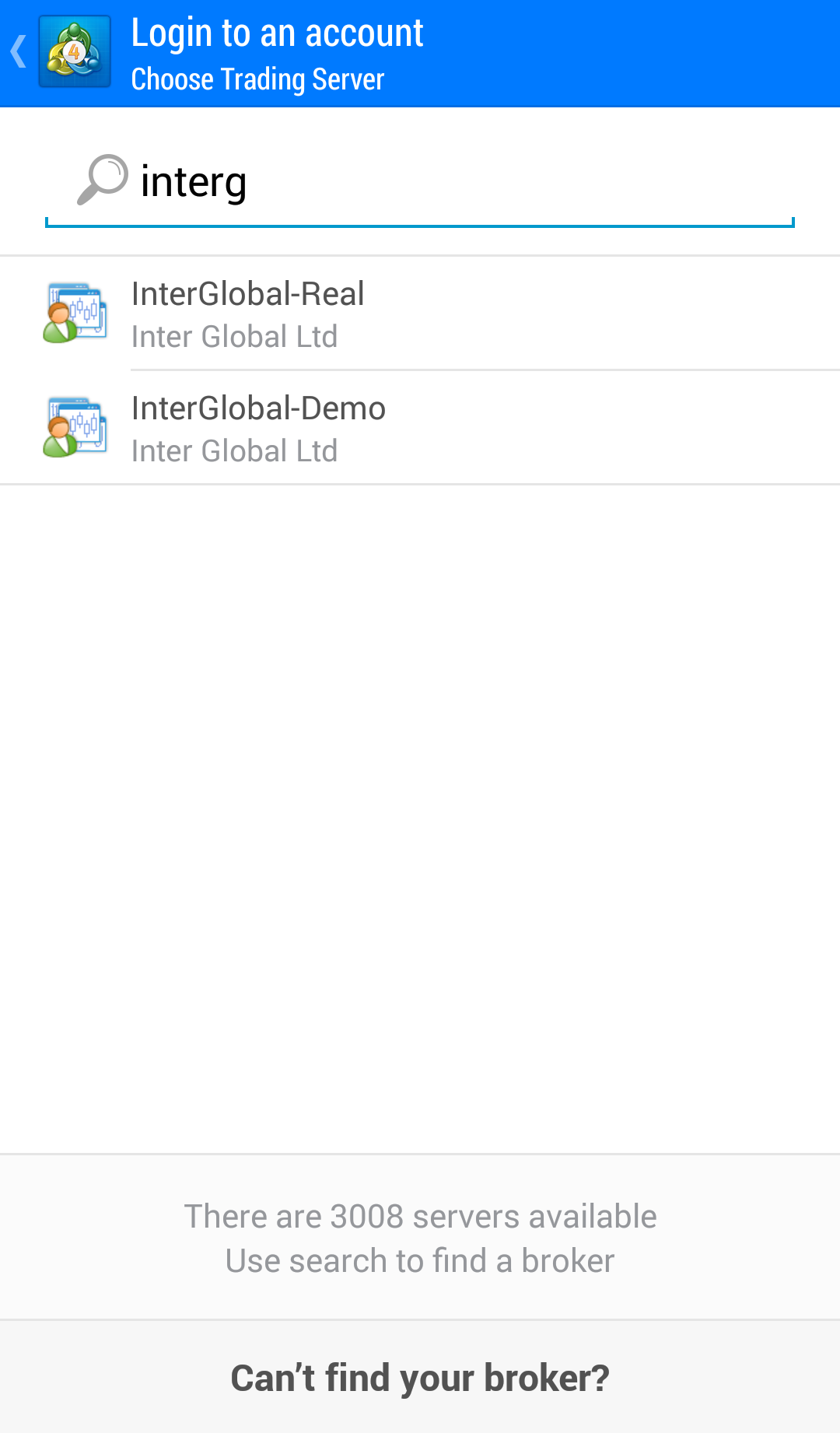 Enter your MT4 login and password to login to your account,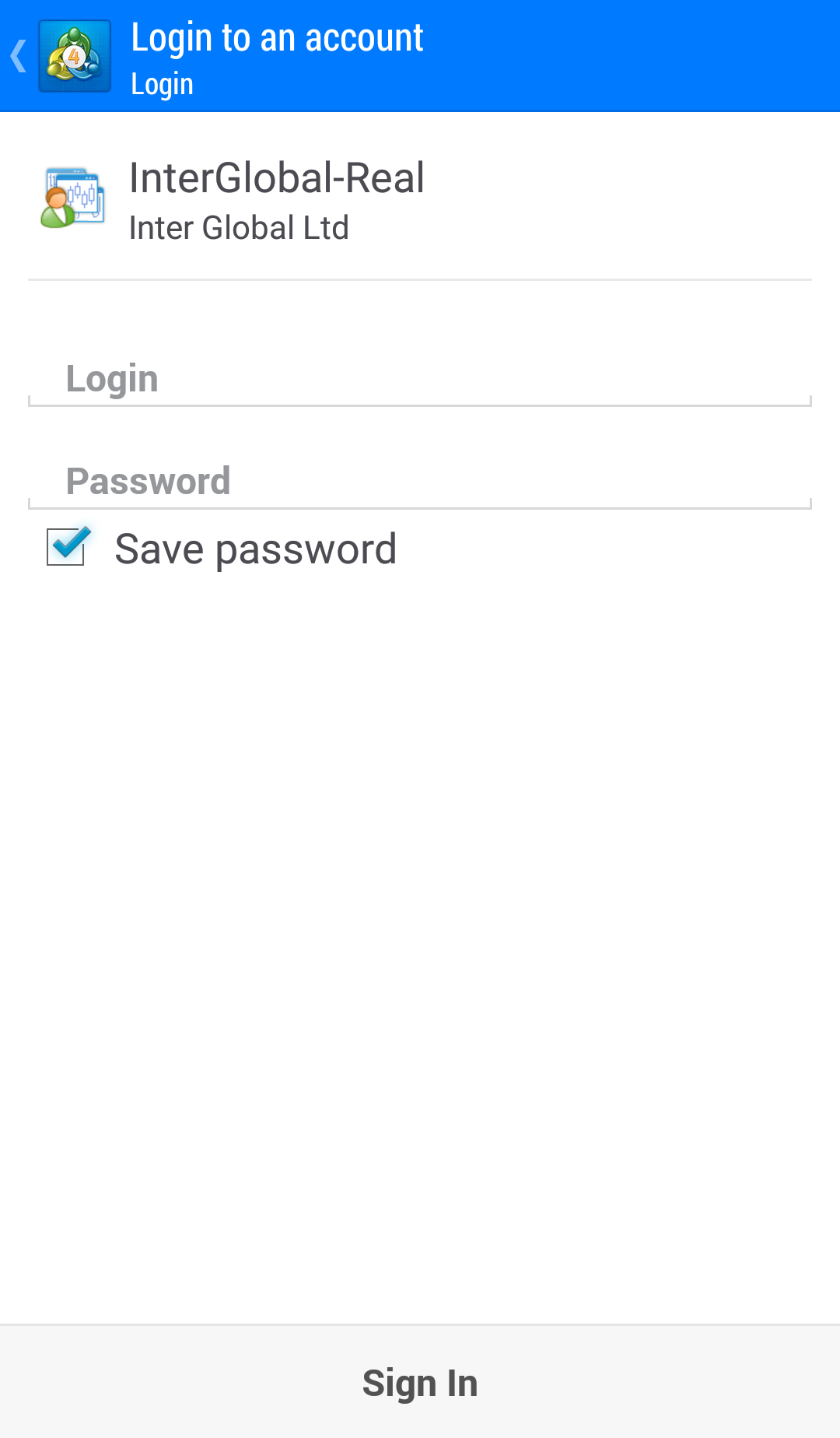 If you have not signed up for a trading account please visit: Registration
To create a demo account, fill in the details as shown below: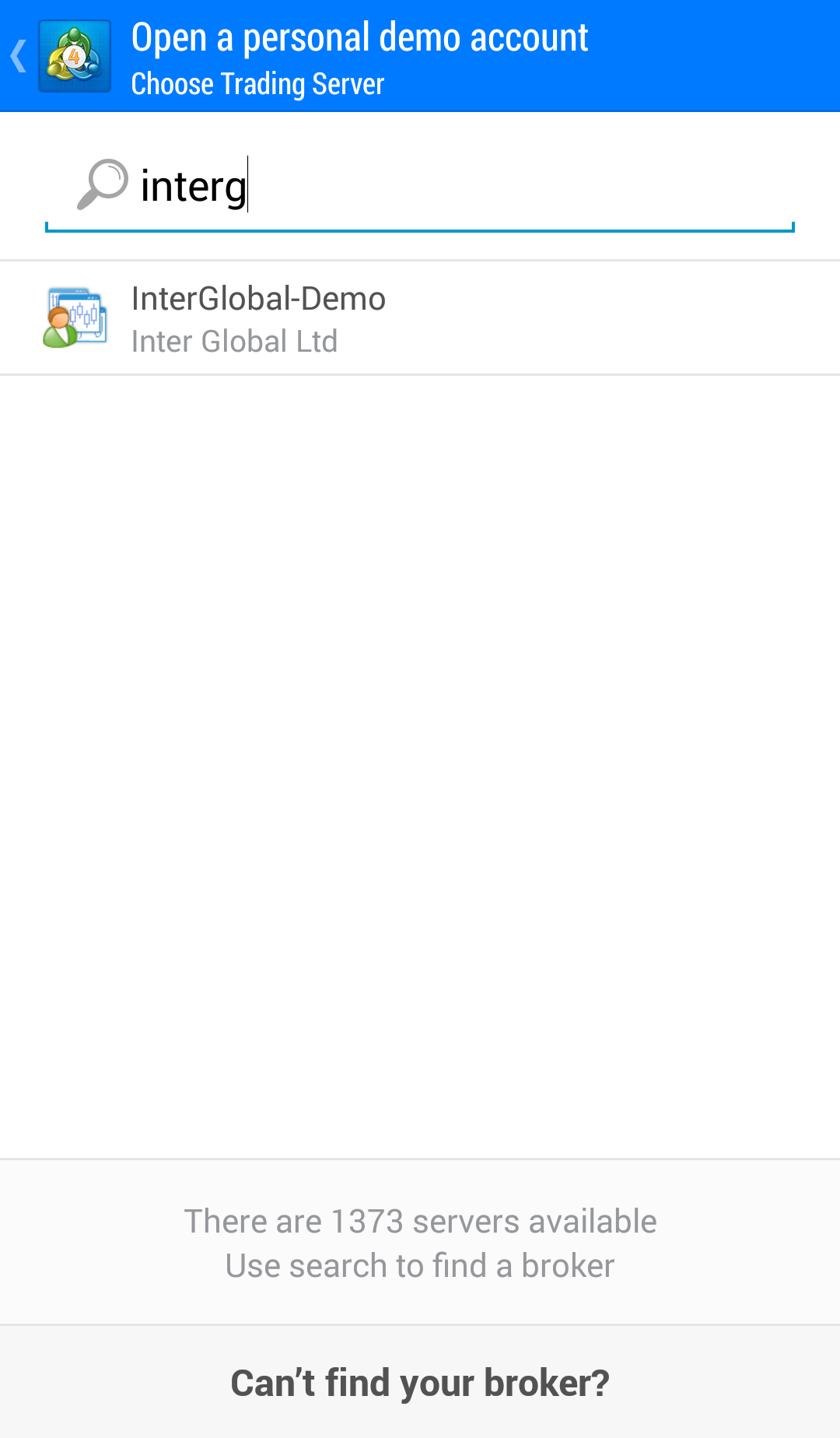 There are three main pages MetaTrader android you should know, the first is the page Quotes. It displays forex pairs that can be traded.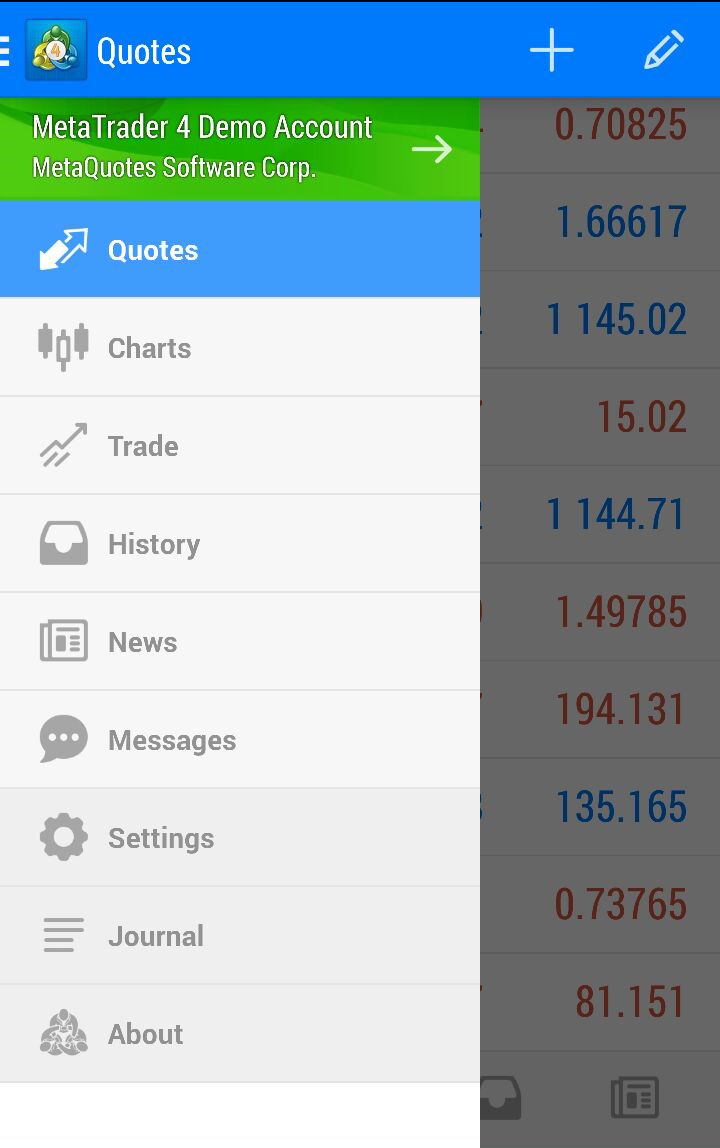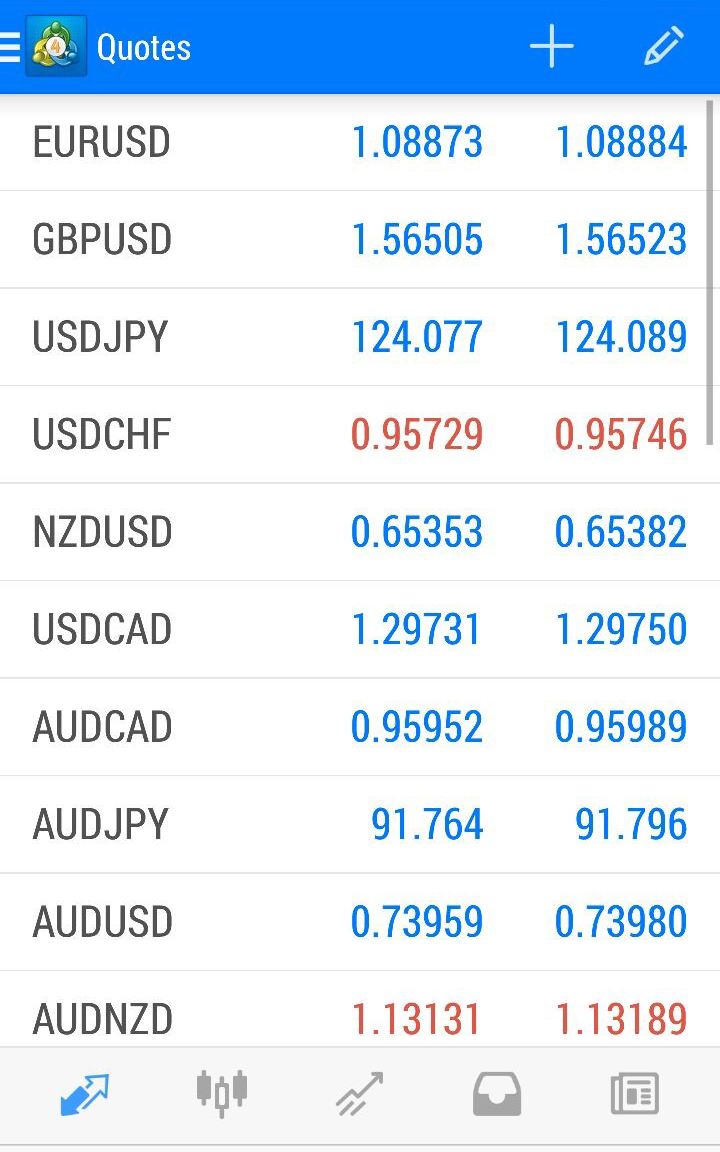 The second is the page Charts, Graphs showing the price of a forex pair. This price chart is used to analyze which direction the price will go up further whether or going down.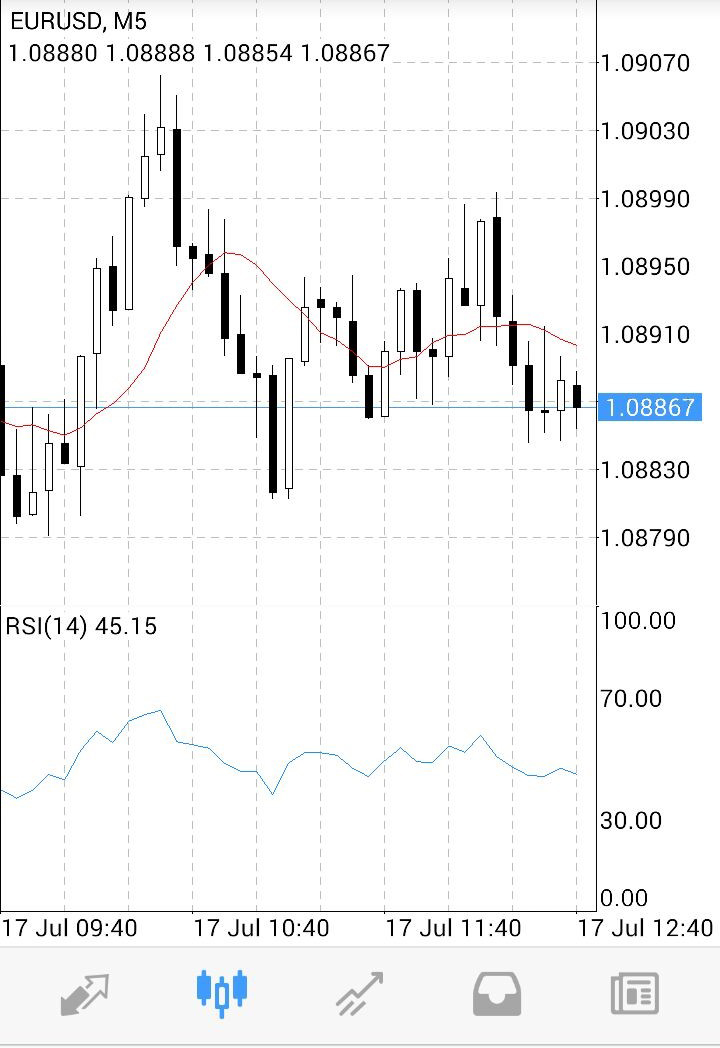 The third page is Trade, showing capital balances and transactions were being conducted.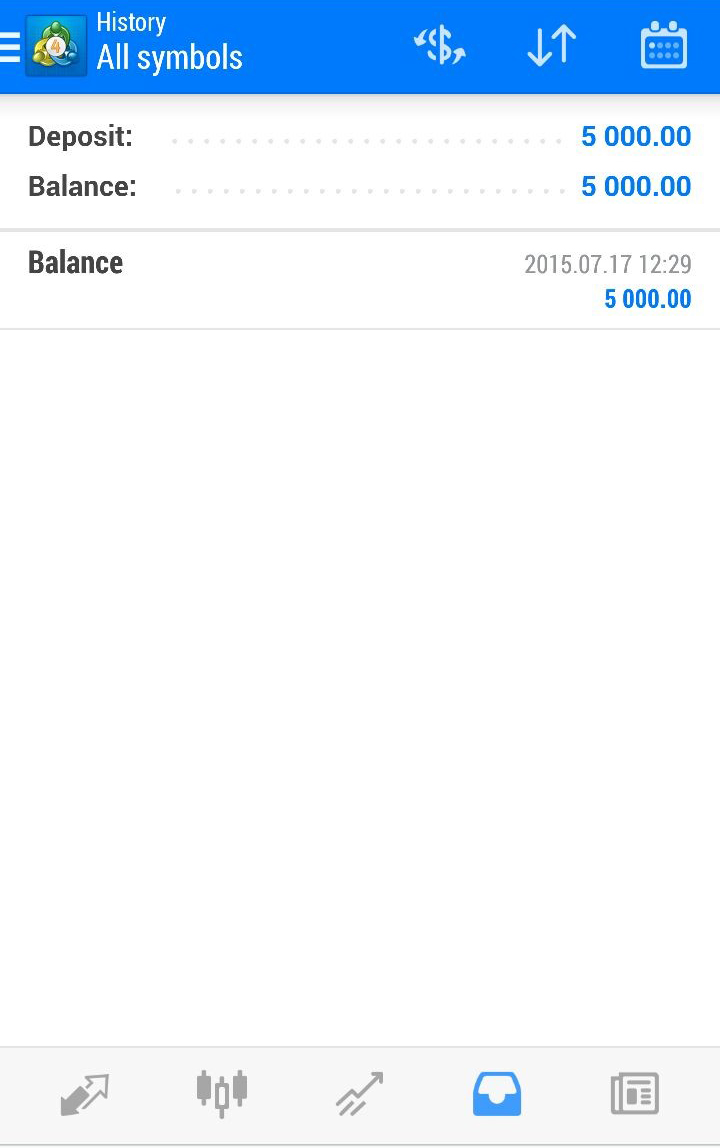 To open a position Sell New Order's how Click the upper right corner, then the form will appear order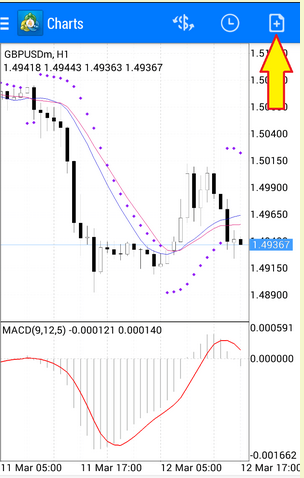 Next, please set the volume of transactions and then click the Sell button
In the example below the transaction volume of 1 lot;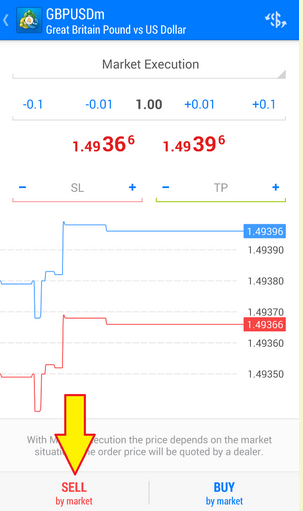 Then open the trade to see the position of the transaction in progress / being carried along with the potential result.
If the value of the potential outcome is negative then it shows Potential Loss. Conversely, if the value is positive, it indicates the potential for profit.
Keep in mind that every time you make a transaction, the result will direct the minus because of the spread (brokerage commissions). So, every time we do a transaction, we were paying commissions on broker at the beginning. All brokers implement such a system spread.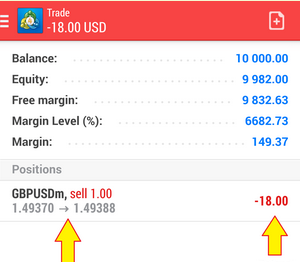 The next process is to wait until the results are positive. If the amount of profit was considered sufficient, then get ready to do close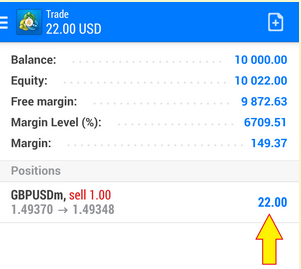 Confirmation will appear, click Close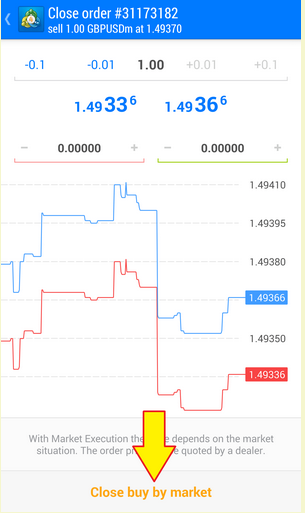 Click Done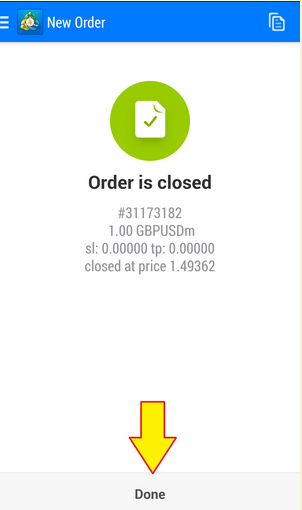 This is the result. Capital balances increased due to profit.
In the example below we can see that the potential profit, prior to the closing price of $22. but because there are price changes over the time span Close process, it is appropriate profit entering the final price when the Close.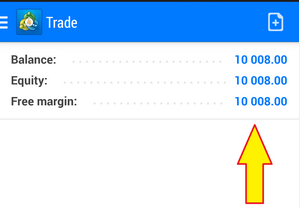 ​