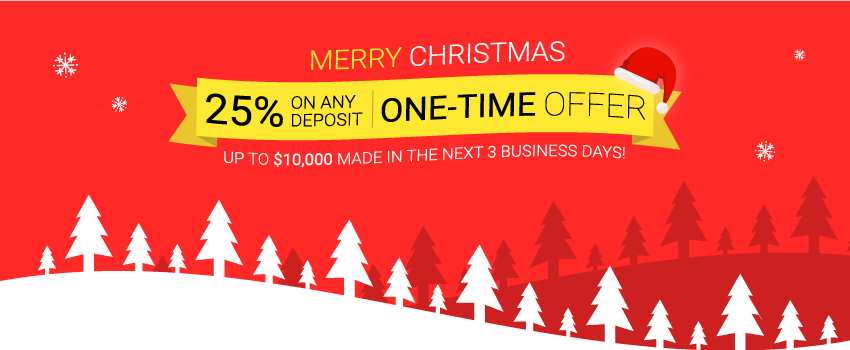 Here at GSI Markets we would like to wish you a Merry Christmas and a happy holiday season!

May you thrive in the upcoming year and be successful in all your ventures whether they be financial or personal!

To assist you in achieving your trading goals, we would like to offer you a special gift to raise your volume and profits!
RECIEVE 25% ON ANY DEPOSIT UP TO $10,000 MADE IN THE NEXT 3 BUSINESS DAYS!
Merry Christmas & Happy Holidays,
Promo Code: CHRISM